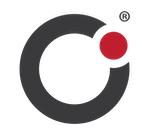 (Remote) Senior Project Manager – (Non-Technical) Remote California
(Remote) Senior Project Manager – (Non-Technical)
Raso Solutions is looking for an experienced (Remote) Full-Time Senior Project Manager to plan, manage, and track multiple projects, working with product, software, and infrastructure teams in rolling out new client company-wide initiatives.
Senior Project Manager – (Non-Technical) Job Description
Requirements
Day Shift – 8:00AM to 5:00PM (Monday to Friday)
Experience managing multiple project plans, risks, issues, and solving problems
High comfort level managing priorities across remote teams
Solid ability to define and articulate solutions in a team environment, while owning the execution, quality, and results of each initiative
Experience in shepherding multiple products and features through to successful launch, specifically focused on these 2 high priorities, Ecommerce Consolidation and ERP Consolidation
Must have a strong desire and ability to solve problems and see results
Ability to manage multiple initiatives and cross-functional teams
EXCELLENT communication skills: ability to present and correspond well with Executive Management/Project Teams and External Stakeholders
10+ years overall project management experience
Experience with Agile methodology
SCRUM Master
Strong knowledge of Electronic Components Distribution business
Experience with ERP Systems.
Experience with consolidation of several different Ecommerce systems
Experience with Salesforce Commerce Cloud or other large Ecommerce Systems
Experience managing Merger & Acquisition (M&A) projects
Experience managing projects across onshore and offshore teams
Bachelor's degree holder.
Minimum of 10 years project management experience, preferably in the electronics/computer industry
PMP Certification strongly preferred Proficient with Smartsheet, MS Project or similar project management tool MS Office suite of products (Word, Excel, PowerPoint, Visio and Outlook)
Responsibilities
Review project proposals or plans to determine a time frame, funding limitations, procedures for accomplishing projects, staffing requirements and the assignment of available departmental resources to various project phases
Support the Director of EPMO to establish standards, procedures and methodology for managing projects within the organization.
Develop policies and procedures to support the achievement of the project objectives
Working with business stakeholders/Business Analysts to capture and define requirements
Reporting on risk assessment Support responses to RFIs and RFPs (working with Vendors)
Communicate risks, issues, and problems across clients, business and management Set expectations with clients regarding dates and deliverables
Rewards
up to $120,000.00/year plus 15% bonus annually (depending on experience)
Company wellness packages.
Maternity and Paternity leaves.
2 weeks PTO and 12 company holidays.
Raso Solutions is a leader in technology placement. We are changing the landscape of recruiting by changing the intention. Our goal is to build long-lasting relationships with job seekers and provide endless opportunities to people just like you. We believe in the 6Cs: Communication, Candor, Customers, Creativity, Community and Congratulations! If this job sounds like the right opportunity for you, we would love to hear from you! Please upload your resume on this page.
Due to the volume of candidates, we will only contact qualified candidates.
THIS COMPANY IS AN EQUAL OPPORTUNITY EMPLOYER