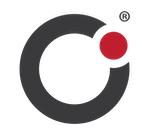 Recruitment Marketing Coordinator in Cebu, Philippines Cebu City Philippines
Recruitment Marketing Coordinator in Cebu, Philippines
Raso Solutions is looking for a Full-Time Recruitment Marketing Coordinator who is will advertise and manage job openings on careers pages, job boards and social networks. This position is responsible to revise, track, measure and generate reports on campaign / job postings.
Recruitment Marketing Coordinator Job Description
Requirements
Night shift schedule: 11:00PM – 8:00AM (Mondays to Fridays)
Excellent English Communication Skills (person should have exemplary skills both written and verbal English)
Confident and Comfortable collaborating and working with Talent Acquisition Managers and Delivery Managers
Preferably with basic knowledge on Marketing, SEO and HTML.
Can work onsite
Willing to work US PST shift
Responsibilities
Create and check job descriptions.
Advertise and manage job openings on careers pages, job boards and social networks.
Collaborate with TAMs (Talent Acquisition Managers) and DMs (Delivery Managers) for postings Job Requisitions and its details.
Lead management/Lead distribution according to LMP (Lead Management Protocol).
Revisit job postings to ensure that they are generating sufficient volume of leads.
Track, measure and report on campaign / job posting results.
Create monthly reports on key recruitment marketing metrics
Suggesting up processes and systems to make working with data more efficient.
Other ad Hoc and special tasks/projects may be assigned depending on the need
Rewards
Raso Solutions is a leader in technology placement. We are changing the landscape of recruiting by changing the intention. Our goal is to build long-lasting relationships with job seekers and provide endless opportunities to people just like you. We believe in the 6Cs: Communication, Candor, Customers, Creativity, Community and Congratulations! If this job sounds like the right opportunity for you, we would love to hear from you! Please upload your resume on this page.
Due to the volume of candidates, we will only contact qualified candidates.
THIS COMPANY IS AN EQUAL OPPORTUNITY EMPLOYER